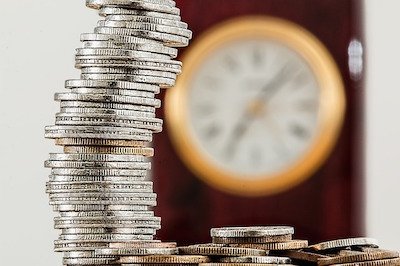 iShares delivers a wide range of ETF investing tools and ideas at its website. Beginning with "What is an ETF?", the learning resources become progressively more advanced.  iShares is a family of exchange-traded funds or "ETFs" that are managed by BlackRock Inc.
iShares Background
BlackRock was founded in 1988 as part of the Blackstone Group. In 1992, the firm adopted its new name, BlackRock. In 1995, BlackRock was acquired by PNC Financial. In 1999, BlackRock went public. At the time, BlackRock had $165 billion of assets under management.
The firm continued to grow organically and via acquisitions. In June 2009, BlackRock acquired Barclays Global Investors, including iShares. At the end of December 2016, BlackRock had more than $5.1 trillion of assets under management.
BlackRock's iShares ETFs represented nearly $1.3 trillion of these assets under management.
An Introduction to ETFs
| Basic Learning Blocks | Links |
| --- | --- |
| | |
| What is an ETF? | An ETF is an investment fund that trades on a stock exchange.  More... |
| Why ETFs? | These ETFs have outperformed their mutual fund peers. More... |
| How to Use ETFs? | Explore many ways to invest in ETFs. More... |
| Go Deeper on ETF Mechanics? | Take a deeper dive into ETFs. More... |
| Comparing ETFs to Mutual Funds | iShares compares ETF and mutual fund features. More... |
| Common Ways to Use ETFs | A review of some ways that ETFs are used. More... |
---
ETF Quick Links
Main Resource Center

This is where the learning starts.

Tax Center

A place to learn about taxes.

ETF Investing Tools

Explore these ETF investing tools.